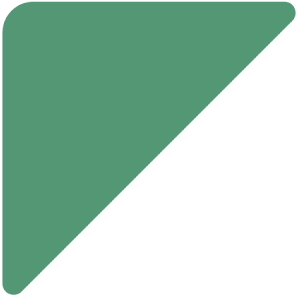 Charities & Partnership Coordinator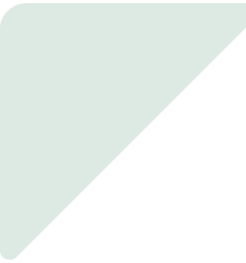 Salary: DOE
Location: Remote/ Manchester/ Liverpool/ Hybrid
Charities & Partnership Coordinator
Location: Location: Remote working with travel required (in and around Stoke-on-Trent)
Office location: Manchester or Liverpool- (these would be the location should you need to travel into the office)
Fletchers Solicitors Ltd have a fantastic opportunity to join our growing Marketing Team.
The successful candidate will be responsible for autonomously working with new and existing charities and partners, seeking, and identifying new work opportunities with a view to driving high value work into the business.
About Fletchers Solicitors:
Fletchers is a rapidly growing law firm specialising in personal injury and clinical negligence law. We are based in the North-West of the UK, with offices in Manchester, Liverpool, Leeds & Southport, although many of our colleagues work from home as Fletchers offers Hybrid working. We offer a great work life balance, fabulous benefits, apprenticeships, and internal progression, around 10% of colleagues are currently working on apprenticeships or training contracts – more than ever before – and we are continuing to grow our L&D offering. We have a great culture and people that will support you and your goals.
Fletchers Group is an inclusive employer with a diverse work force, which is why we welcome applications from all diversity groups and backgrounds. We're committed to providing a culture and environment where everyone can thrive. Fletchers understand and celebrating that no colleague is the same. We're proud of our work on the Disability Confident scheme, and we are signing up to other diversity standards to reflect our ethos.
Main Responsibilities for the role:
Ensure the relationship is maintained with existing charities and partners, attending external meetings and being visible at key events as and when required.
Accurately recording visits and minutes of meetings in a timely and commercial manner.
Representing the business, our teams, and the services that we provide with a view to securing new clients.
Identifying new charities and partners in line with the Driving High Value Work Strategy and forming a plan from relationship building through to securing new work.
The ability to approach new contacts and meet independently, with good organisational skills.
A willingness to travel to accommodate attendance in person and following up with all contacts reaching out and responding promptly.
At all times, working to budget following approval.
The ability to assess good commercial opportunities, being selective, and keeping expenses/write offs to a minimum.
Good housekeeping and collaborative working with Line Manager.
Liaising with the legal teams to ensure new relationships are suitable.
Monitor key events and awareness days and liaise with the Legal and Marketing teams as appropriate.
Assist with marketing campaigns in line with the Driving High Value Work Strategy.
Assist with marketing content and work with the Responsible Business Manager to facilitate with projects and the Fletchers Foundation.
Complying with compliance procedures.
Engage in brand development, marketing and key networking to assist with the marketing team generally and business development.
​
The ideal candidate will have:
The successful candidate should have a good track record of working independently, planning the working week.
A self-starter who is confident at forming new relationships promptly, demonstrating excellent people skills.
Excellent client care skills.
Excellent oral and written communication skills.
Excellent organisation skills.
Innovative and proactive.
Good track record achieving results and strictly meeting deadlines.
A committed team player.
Excellent leadership and motivational skills.
A driving licence.
Flexible in working hours and willingness to travel as required within the role.
​
​
Desirable skills and experience:
A proven track record dealing with serious injury work or working within a public sector / charitable organisation is desirable.
​We reserve the right to close this role before the date specified depending on the calibre and volume of candidates.
​In return Fletchers can offer:
Competitive salary
35 hours working week
Bonus scheme (subject to targets being met)
35 days holiday a year including bank holidays and Christmas Closure, you also have an option to purchase up to 3 extra days' holiday per year, until you long service award the 3 days after your 5th, 7th, and 9th full year of employment
Pension scheme with tax-efficient salary sacrifice option
Life Assurance Policy
Medicash policy to cover some Dental, optical and other medical expenses
Enhanced company sick pay
Enhanced Maternity, Paternity and IVF schemes
Flexible, agile working environment with a positive work-life balance
Varied calendar of funded company social events (check out Fletchers Group on LinkedIn)
Monthly voucher awards
So much has happened in the last year at Fletchers:
We became Fletchers Group following several acquisitions – and have big plans for more growth.
We offered legal colleagues more training contracts than ever before.
Retained excellent rankings with both The Legal 500 and Chambers & Partners
We opened 2 new office locations in Leeds and Liverpool (alongside Southport and Manchester)
We launched our first ever Associate and Partner programmes for senior lawyers.
We launched the Fletchers Foundation charity to support injured people.
That's just to name a few, check out our website for more:
https://www.fletcherssolicitors.co.uk/about-us
https://fletcherscareers.co.uk/vacancies/
​
​
​
​
​
​
​
​
​
Location:

Remote/ Manchester/ Liverpool/ Hybrid

Salary:

DOE

Department:

Marketing

Closing Date:

Fri, 05 Jan 2024
Submit application